Emerson Aquino featured in Huffington Post! →
One San Francisco man took a cue from Beyonce and decided to put a ring on it. In a video posted to YouTube Friday, groom-to-be Tim surprised his boyfriend, Bennie, with a flash mob set to one of Bennie's favorite songs: Beyonce's "Single Ladies." Our very own Co-founder, Emerson Aquino, and his SF Flashmob Crew, was featured in the Huffington Post Weddings section today!...
Register for Funks SF's Spring Adult Performance...
Performance Workshop 16 - REGISTRATION NOW OPEN!  Starts February 8th! Led by Adela Vanikova & Pablo Ortiz     Registration for Funkanometry SF's Adult Performance Workshop (PW) is now open! We will be accepting 30 dancers into the workshop. Registration is first come, first served, so register now! Must be 18+ to participate. PW Frequently Asked Questions Program Dates: February 8th...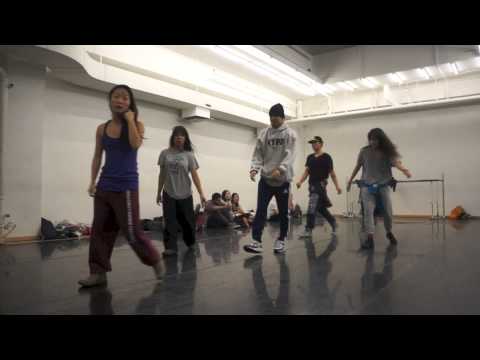 New Company Class Survey!
Funkanometry SF started holding our weekly Company Class every Sunday to create an opportunity for the community… An opportunity to learn from amazing choreographers from all over the world. An opportunity to learn from each other. An opportunity to grow our community. We throw class for you. And because of this, we want to hear WHAT YOU THINK! Please take a few minutes to share feedback...
Funkanometry New York Audition Results! →
funkanometryny: HUGE thanks to all of the beautiful and talented dancers who came out to the first ever Funks NY Auditions this past weekend. What an amazing turnout and a warm welcome! Congratulations to the 2012-2013 Funkanometry NY Company and In-Training dancers! 2012-2013 Funkanometry NY Company Dancers Adrian Causing Allison Vicencio Devin Blaskovich Katrina Badiola Leslie Hubilla...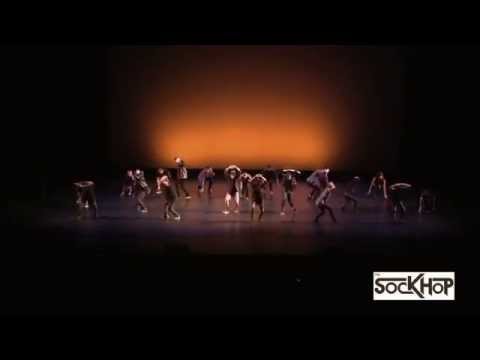 Funkanometry SF 10-yr Anniversary Party - Oct...
It's been 10 years of Funkanometry SF, and it's time to celebrate! Come party with us at 330 Ritch on Friday, October 26th as we partner with SOULyztik for the "Dy-No-Mite Halloween Dance Jam"! We'll also be celebrating the birthday of our Co-Founder & Executive Artistic Director, Emerson Aquino! COSTUMES ENCOURAGED! Funk, disco, and hip hop music all night....
Funkanometry SF/Funksters Audition Results!
Thank you to all who attended auditions this past weekend! We had a great turnout for Funks and Funksters Auditions, were amazed at all the new, fresh talent, and can't wait to start the new year! Congratulations to the 2012-13 Company and In-Training dancers for Funkanometry SF & Funksters! Funkanometry SF Company Dancers 2012-13 Allison Ailor Allyson Liu Alyssa Lopez Ann-Ginelle...
Funks SF Performance Workshop Starts Fri, Oct...
Winter 2012 Performance Workshop (aka PW) starts Friday, October 19th! It will be taught by: Emerson Aquino: Co-founder/Executive Artistic Director of Funkanometry SF and Bel Olivar: Former Director of Funksters & Funkanometry SF Company Dancer Check out www.funkanometry.org/pw for FAQ and Registration Forms. Performance will be on December 8th at the Cowell Theater in San Francisco!
2012 FUNKANOMETRY AUDITIONS: "Formulating a new...
When Funkanometry LA was first created in 2001 in Los Angeles by Janet Langer and a group of amazingly talented individuals, the tagline and driving motto was "Formulating a new dance experience." It was fitting with their vision, and helped inspire our name — Funkanometry. This year Funkanometry San Francisco will celebrate our 10-year anniversary. We've gone through a lot in these...
2 tags
New (Old?) Executive Director
We're excited to announce that Funkanometry SF Dance Company has a new Executive Director…well semi-new, because she's actually been here before… Gina Mariko Rosales, former Company Dancer and Executive Director of four years for Funks SF, is returning to be Executive Director! After stepping down in 2012, Gina went on to work at Google in Mountain View, where she...
New York, here we come...
We're excited and humbled to announce the newest addition to the Funkanometry family:  Funkanometry New York! The company will be directed by Leslie Hubilla and Michael Esteban, and assisted by Adrian Causing. Both were former artistic leads of the well-known FR3SH Dance Company and RAPS Dance Troupe; Leslie is also a former Funks SF company dancer. Check out their new Facebook page,...
Updated Line-Up
Hey Everyone,  One day left until showtime!  There have been a few changes to the line up. Now the UPDATE LINE-UP is as follows: Funkanomtery SF's: Performance Workshop 14 Art of Teknique  Hungry Bumz  Project M  Urban FX  S2K East Coast Dance Project  Main Stacks D-Squad Common Ground Mischief Makers Funksters Funks SF  Funkanometry SF Alumni Unfortunately, we will not...
6 tags
5 tags
12 tags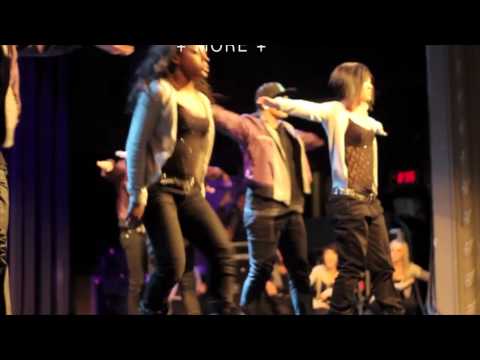 5 tags
Buy your Sockhop Early-Bird Tickets NOW!!!! →
8 tags
First Class Arts: DAMSF is this week! →
firstclassarts: DAMSF is this week. We've got, yet again, an amazing line-up. Are you ready?! Is this email not displaying correctly? [1]View it in your browser. [2]DAMSF7_26_12Flier [3]Like us on Facebook [4]Follow on Twitter [5]Forward to a Friend [6]GoFundUs Links: 1. …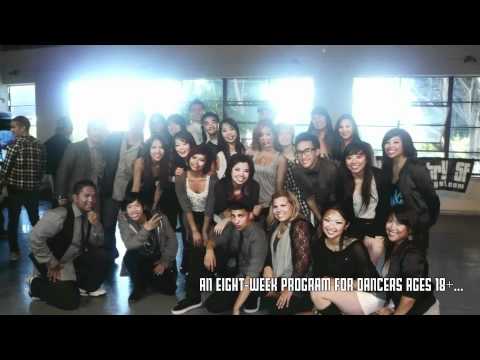 PW Testimonial - Lynne Tye
Here is a Testimonial from Lynne Tye, one of our newest additions to the Funkanometry SF family,  describing why YOU should take performance workshop: When I first moved to San Francisco, I had limited dance experience and dreamed to some day be part of and dance on a strong bay area team. I did two of Funkanometry's Performance Workshops (PW9 and PW10) and improved immensely over those few...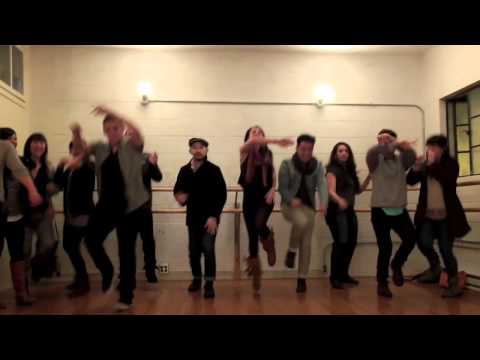 11 tags
Performance Workshop 13
Register Now for Performance Workshop 13!  Starts on 03/02/2012 | Fridays 7:30pm-10:30pm   Thank you for your interest in being a part of Funkanometry SF Dance Company's Performance Workshop 13! Performance Workshop (PW) is a seasonal program giving beginning to intermediate level dancers, ages 18+, the opportunity to gain firsthand experience in the process of creating a Funkanometry SF...
6 tags
First Class Arts: DAMSF 1 Yr. Anniversary :: Less... →
firstclassarts: twitter [1]Follow on Twitter facebook [2]Friend on Facebook First Class Arts presents the 1 YEAR Anniversary of… DAMSF ! [3]DAMSF We have a Kickstarter! Links: 1. http://www.twitter.com/FirstClassArts/ 2. http://www.facebook.com/firstclassix 3. …
Dear Customer who stuck up for his little brother, →
gobigorgobigger: sweetupndown: you thought I didn't really notice. But I did. I wanted to high-five you. Yesterday I had a pair of brothers in my store. One was maybe between 15-17. He was a wrestler at the local high school. Kind of tall, stocky and handsome. He had a younger brother, who was maybe about 10-12 years old. The only way to describe him was scrawny, neat, and very clean for a...
11 tags
DAMSF | apply here.
firstclassarts: DAMSF | Thurs, Feb 2nd @dnalounge | Apply here :: http://t.co/9d1GyuP3
THE NEXT DAMSF!!
firstclassarts: SAVE THE DATE!! - The one year anniversary for DAMSF is coming up on Thursday, February 2nd!! Same place… http://t.co/eibV1fiv
What's Next?
gobigorgobigger: We are excited to announce a new collaboration with Starting Arts Studio! Check out this amazing line-up you don't want to miss! If you like what Dance for Canswer stands for, make sure you come out. A portion of the proceeds will be donated to keeping this program alive, and bringing you MORE Dance for Canswers in the future. So happy to continue expanding this community. ...